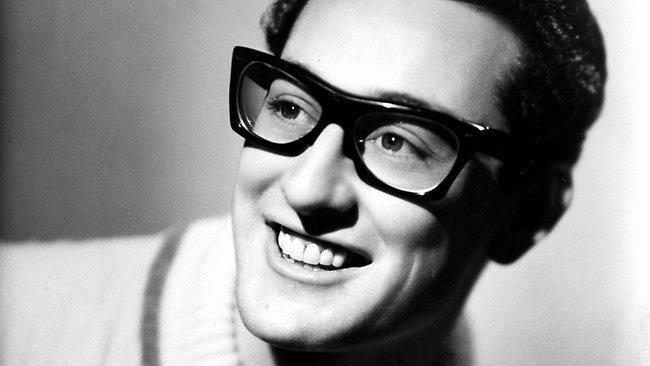 Incl. songs about the crash, the 3 Stars
and songs mentioning the 3 Stars
 or dedicated to the 3 Stars.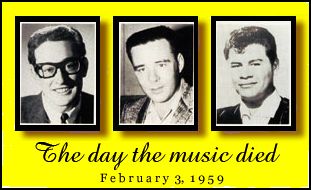 "Salute To Buddy"
Matlock
"Ska vi älska, så ska vi älska till Buddy Holly"
Gyllene Tider (from Sweden)
"Sevent Of September"
Cary Swinney
(Recorded in Lubbock TX, written by Cary Swinney. 2000, Johnson Grass Records, 5:28 ASIN: B002H5SZQW) 
"Songs Of Love"
Bob Campbell
"Still The Crickets Chirp On"
Brian Dunn
"Story Of Buddy Holly"
Familee
"Story Of The Rockers"
Gene Vincent
"Sweet Peggy Sue"
Matlock
"Take Me Back"
Carl Perkins
"Teenage Heaven"
Johnny Cymbal
Johnny Angel
"Texas In My Rear View Mirror"
Mac Davis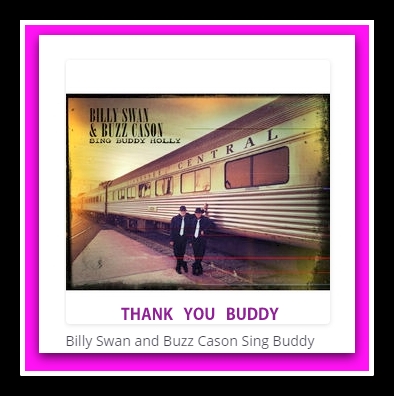 "Thank You Buddy"
Billy Swan & Buzz Cason (CD - Billy, Buzz & The Basics Play Buddy) DINKS Records, USA, Released 16.12.2014
"Thank you Tarzan"
Paul Jones
"That'll Be The Day"
Buddy Holly & Alan Freed
"(The) Ballad Of Donna and Peggy Sue"
Ray Campi (with Bopper's Band)
"The Boys Around Peggy Sue"
Instrumental on Carinco's 2004 DVD "A Tribute To Buddy Holly & The Crickets)
"The Buddy Holly Story"
The Familee
"The Buddy I Knew"
Larry Holley
"The Great Tragedy"
Hershel Almond 
"The Heart of Rock 'n' Roll"
Huey Lewis and the News
"The Man I Met"
Ray Campi (with the Bopper Band)
"The Man From Texas"
Jim Robinson
"The Real Buddy Holly Story"
Sonny Curtis
The Crickets (after Buddy's untimely death)
"The Stage"
Waylon Jennings
"The Story Of Buddy Holly" (The Buddy Holly Story)
The Familee (Medley)
"This Heart"
Nanci Griffith, MCD11155, 1994
(featuring Sonny Curtis on supporting vocal and rhythm guitar)
"Three Friends"
100 Pets
Scott Wood
"Three Stars"
Eddie Cochran
Jade Hurley
Ruby Wright & Dick Pike
Showaddywaddy (Medley Three Stars/Rave On)
Tommy Dee and Carol Kay with The Teen-Aires
( 2 different versions )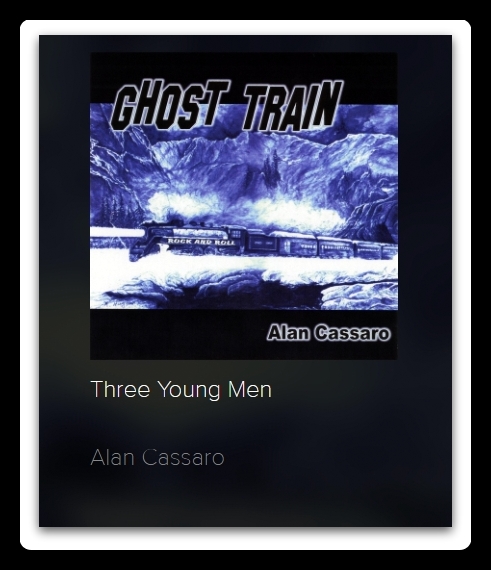 "Three Young Men"
Alan Cassaro
Carolyn Hester, 1965
Lee Davis & The Naturals
"Too many stars in Rock and Roll Heaven"
Shakin' Stevens
"Top 40 Radio"
Joey Welz
"Tribute"
Showaddywaddy
"Tribute to Buddy"
Rock Odyssey
Stanley Accrington
"Tribute To Buddy Holly"
Beat Buddies (Germany)
Chad Allen and the Reflections (from Canada)
Esquires
Frank Rothe (Die Legende von Buddy Holly)
Frank Rothe (English Version)
The Guess Who
The Hep Stars (Sweden), February 1965
Hobsons, 1979  (A Tribute to Buddy Holly)
The Housewreckers
Jerry Naylor
Mike Berry & The Outlaws (3 different versions) - First release October 1961
Nikki Vee
The Rockin' Devils, 1975
The Rocking Ghosts, November 1964
Ronnie Bird, (ADIEU A UN AMI), French Version, July 1964
Teddy and The Tigers (Finland), 1979
Teddy Technik & Die Effekthascher (Germany)
Ted Herold (Germany)
"Tribute To Elvis & Buddy" 
Eddie Cash
"Tribute To The Late Buddy Holly"
Bob Smith's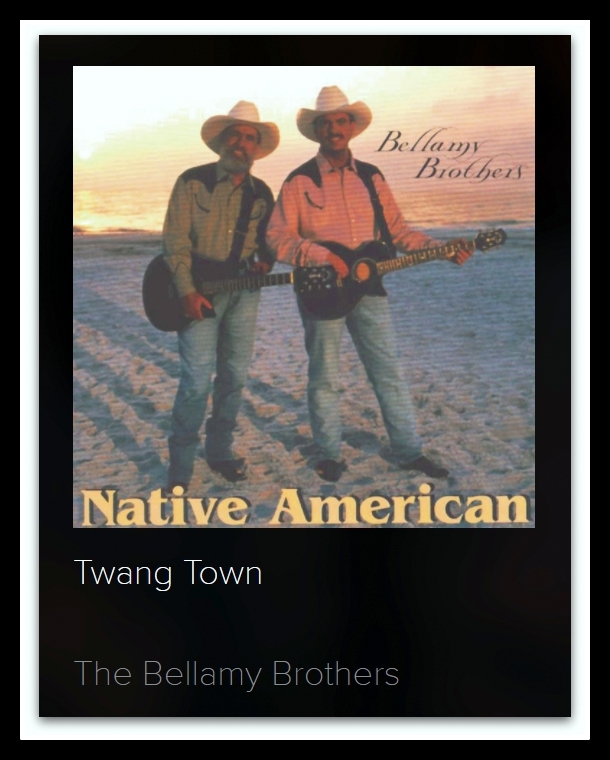 "Twang Town"
Bellamy Brothers
"Valens"
Dashboard Confessional
"We didn't start the fire"
Billy Joel
"We remember Ritchie Valens"
Reynie Medrano,  English Version
Reynie Medrano, Spanish Version
"When Buddy Holly Sings"
Steve Roberts
"Where Are You Now Buddy Holly?"
Jam Rock Band
Poko Records, PIS 017, Feb. 1979, Finland
"Where Are You, Sweet Peggy Sue ?"
Matlock
"Where Did Buddy Holly Go ?"
Charlie Taylor
"You were my Buddy"
Ray Fyness